ROI for Population Health Management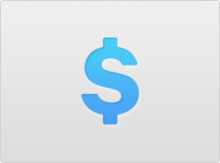 MCC, Inc. engages in assisting integrated networks, community health centers, and health center controlled networks in measuring ROI (Return on Investment) for PHM (Population Health Management) initiatives. While we intuitively believe that PHM initiatives save money, there is a growing need to measure benefit of such programs.
Such a need has been particularly pronounced as initiatives seek to expand their interests and invest in more sophisticated software and approaches that employ such technologies as advanced analytics. The expansion of initiatives requires that there be a measurable benefit that is grounded in real numbers and builds the business case.
MCC's approach engages clients in a strategic approach to assist enterprising healthcare stakeholders achieve their goals. We carefully apply a methodical perspective that incorporates the concerns of all stakeholders in the initiative. As such, all relevant costs are incorporated into the model in order to make the benefit/ROI calculation.
Results:
MCC and a large primary care association engage to develop a specific population health management ROI model for an initiative including over 30 community health centers. Benefit is measured using several measures and the new model incorporates basic, intermediate, and advanced measurement configurations. The resulting model will enable initiatives nationally to move in a direction of establishing value-based contracts with upstream risk bearing entities, and improved clinical outcomes.