Capitation Analysis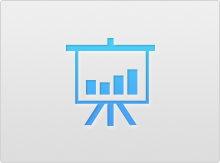 For healthcare enterprises considering or currently operating in a capitated environment, MCC, Inc. brings you the working knowledge and experience that can embellish or enrich your Organization's capacity. MCC, Inc. consultants will enable you to hedge risk through an analysis of the business opportunity at any point on the implementation continuum.
Capitation is one of the riskiest reimbursement configurations of our time. It is particularly difficult to navigate for health care enterprises that either have no experience with this methodology, or believe they have no other options. At the same time, while the risk is high, so are the rewards when properly structured and implemented.
Results:
An east coast Primary Care Association representing 9 Community Health Centers engaged MCC, Inc. to analyze the risk and potential of a business offering by an upstart HMO. Through an analysis model, MCC, Inc. questions the actuarial soundness of the model. A contract was not signed and the HMO did not become operational. A potentially catastrophic situation was averted that could have left patients without care and health centers with bad debt.