Provider Network Development and Management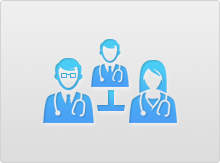 As risk-bearing entities and health plans identify a need for building or augmenting their existing provider network, they occasionally seek to engage outside assistance to complete this function. MCC, Inc. brings expertise and resources in all phases of provider network development. Our services include all that is found on the provider network development continuum. As such we may identify the services needed to serve a market or community. Or, we may merely supplement or coach existing provider network staff through the process of building a provider network. Furthermore, we may manage and complete the entire process. Regardless, MCC, Inc. brings qualified resources needed to complete such a project.
As a matter of routine, all facets of developing such a network will be executed in a plan of action. All plans are prepared, and approved by management prior to their execution. Progress tracking tools are incorporated into the process in order that upper management and the Board of Directors are adequately informed on a scheduled or ad hoc basis. Marketing analysis, political dynamics, contractual documents, timelines for completion, filings to oversight entities, provider credentialing and provider directory production…all may be incorporated or unbundled for delivery "a la carte."
Call MCC, Inc. today for a gratis consultation to address your provider network development needs.