Strategic and Tactical Planning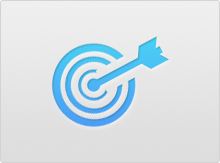 MCC, Inc. offers strategic planning to organizations in need of such professional services. An example of such an engagement came to MCC, Inc. in 2013 when a prominent county in Florida required such a Plan.
At that time, the County Florida Department of Health had developed a written strategic plan with their Co-Applicant partner the Community Health Center (CHC), a Federally Qualified Health Center established under the Section 330 of the US Public Health Service Act. The Florida State Department of Health however was seeking Public Health Accreditation and required a plan for submission to the Agency Strategic Implementation Plan that would contain an alignment appendix in standardized format for each county health department (CHD). As such, all documentation was developed in accordance with current Public Health Accreditation Board (PHAB) standards and measures.
In addition, the CHC submitted their strategic plan to HRSA (Federal DHHS, Health Resources Services and Administration) with a focus on Goals and Objectives that are consistent with and support the Mission of the Organization as well as HRSA 330 Program Requirements.
MCC, Inc.'s familiarity with CHCs, and previous success in developing strategic plans, positioned the company favorably to compete in the open bidding process. MCC, Inc. submitted and won the open bidding process for the project.
In so doing, clarity as to the background, purpose, scope, deliverables, and timeline for the project was developed. The Agency provided Key Resources to MCC, Inc. to enable the consultancy to gain substantive components that would be vital to the project. The action plan was established, documents clarified by staff, and logistics confirmed as the project was initiated.
The Plan was successfully completed over a two month period with its submission to both the State of Florida, and HRSA. The Table of Contents for the Plan consisted of the following:
Strategic Plan Table of Contents
Introduction
Mission
Vision
Guiding Principles
Impact of External Trends, Events or Other Factors
SWOT Analysis
Identification of "Cross-Cutting" Themes, Emerging and Strategic Issues
Strategic Priorities
Goals and Objectives
Action Plans
Appendix A – Strategic Planning Process
Appendix B – Key Resources
Appendix C – CHC Board Survey
Appendix D – County and CHC Organizational Assessment Matrix
Appendix E – SWOT Analysis
Appendix F – Strategic Planning Process Participants