Contract Review and Analysis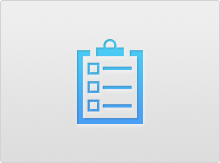 The review and analysis of third party payer contracts will require a multidimensional approach. A complete review of such an opportunity includes an assessment of the financial, operational, legal and clinical areas. The provider must assess the feasibility of meeting the contractual requirements represented in the contract document. Each of these technical areas is critical, and an inadequate review of a Plan offering may result in significant exposure to any Organization considering the opportunity.
Due to the demands for diversity of skill and knowledge in conducting an expert review, MCC, Inc. recommends a team approach to such assessments of these business offerings. MCC, Inc. brings such a team needed to conduct an expert review. As such, our review and recommendations are grounded in business concepts and drawn from experience in the field experience over many years. Our duel perspective on both the provider and payer side enables us to develop a "firewall" that will help hedge risk to our clients.