Training & Education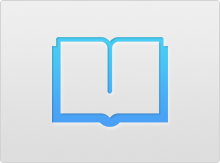 Governance Training:
As Boards of Directors face heightened scrutiny and oversight, they are at the same time, increasingly seeking more familiarity with their scope of authority. Such training is essential to ensuring that Boards understand their legal and fiduciary responsibilities, as well as their legal duties. Identifying and mitigating areas of risk within their organization helps to ensure their compliance with oversight requirements. Such compliance also places organizations in the position of bringing a focus to achieve and maintain operational and fiscal sustainability.
MCC, Inc. conducts governance training to community health center Board of Directors throughout the United States. Vignettes from many years of experience on Boards and working with them enables MCC, Inc. to illustrate key points during the training.
Governance training may include the following:
Review and discussion of corporate bylaws.
Review, analysis, and discussion of the member composition of the Board.
Board member recruitment and retention.
Review and discussion of the Board meeting minutes and other documentation.
Board committees and how to make the most of this resource.
Ensuring fiscal viability of the organization.
Proper exercise of Board, and officer authority.
Avoiding "landmines" for liability at the Board level.
The importance of strategic planning.
Establishing policies that create a solid organizational foundation.
Selecting, supporting and evaluating performance the Chief Executive Officer.
Clinical responsibilities and authorities of the Board.
Delineating the differences between "administration" and "governance."